Hey everyone! Back with more links to share. I hope you had a great weekend!
We had a nice weekend here in the ever busy San Francisco Bay Area. One of our favorite stops is Mitsuwa Market, a fun Japanese grocery store with a lot of neat shops nearby. If you are lucky enough to live close to one (it is a small chain, with locations in California, Illinois and New Jersey), they are a delightful combination of groceries, food court style hot meals, books, gifts, and DVDs, all of course Japanese.
However, the Mitsuwa here is VERY POPULAR! We went during the busiest time in the day; next time we'll come back a little later, when the dinner rush has faded! That didn't stop me from trying some miso ramen, as well as the kiddo eating her favorite katsu curry!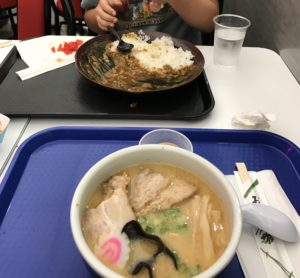 As we are still new to the area, sometimes I see something that surprises me. Recently, I saw a lizard on the sidewalk! Anyone know what this is?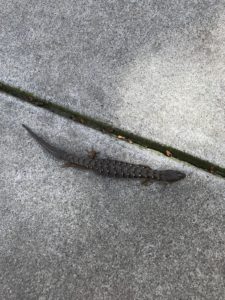 It was cool… and maybe just a little weird at the same time. Anyway, here are this week's links, enjoy! -Thomas
Robots creating their own language.
Via the New York Post.
Will Angelina Jolie's latest movie create interest in the Khmer language?
Via Leaning English.
The difference between translation and localization.
Via Econo Times.
For more effective proofreading, thank backwards.
Via Life Hacker.